Sunshine, long weekends, and time spent with your favorite people and refreshments – do we have your attention yet? If you're anything like the crew around here, you long for those warm days and the tasty brews that pair oh-so-well with them. In fact, we've already started to dream about which cans will make the cut into our summer coolers for everything from picnics, to parties, to lazy afternoons in the back yard. Here's our summer sips wish list, what are you packing in your cooler when the temperatures start to rise?
Avery Go Play IPA
The name says is all – get out there and go play! No matter what summer throws at us, we're always game to sit and catch up with our friends over this tasty India Pale Ale. Activated by sodium and potassium, this lively IPA sports multiple hop varieties that we consider a major win.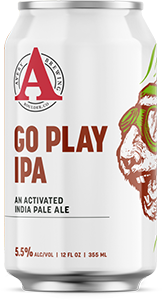 Bishop Cider Apple Pineapple
Summer is our favorite season for classic crisp apple ciders that feature a tropical fruit guest star. While we have a major sweet spot for this juicy mashup, it's not overwhelmingly sweet and is supremely sippable on a warm summer day.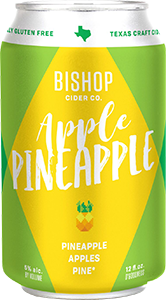 Deep Ellum Play Date American Sour Blonde Ale
With notes of sun-kissed citrus and fruit, it's hard to imagine that this sour blonde ale wasn't brewed with summer in mind. Its delicate pucker power and earthy tea notes combine to create an ale that is one of a kind.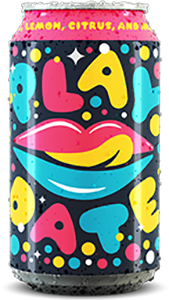 Deschutes Da Shootz! Pilsner
Whether we're working hard or hardly working, it's essential to have a few beers in your cooler with a gentler ABV. We love this bright Pilsner for its combination of light citrus notes, three types of hops too, and its ability to serve up refreshment without requiring a nap.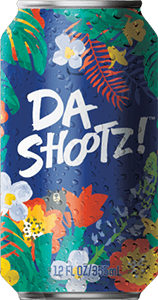 Founders Rubaeus Raspberry Ale
One of our favorite summer perks is enjoying the flavors of fresh fruit… in our beer. Equal parts sweet and tart, this bright red ale won our hearts with its epic berry flavor that pairs perfectly with the summer's long days and warm nights.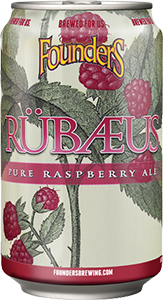 Goose Island SPF Fruit Ale
Beach, hike, or picnic – you're going to want to pack some SPF. No matter the summer adventure, this juicy, effervescent ale with hints of passion fruit and pineapple should be a go-to refreshing brew. Just don't forget the sunscreen!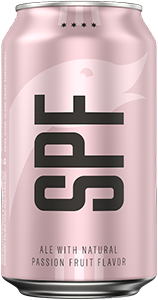 Karbach Tasty Waves Summer Ale
Summer is packed full of seasonal craft brews, but this is a personal fave. Delivering wave after wave of undeniably crisp citrus, delicate sea salt, and scrumptious hops, we can't help but feel like we're on island time with this brew on hand.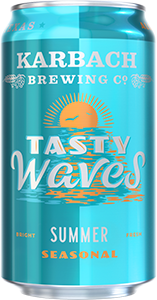 Lagunitas DayTime IPA
Day time or night time, this sippable treat is everything you want in a summer sessionable beer. With a hefty dose of hops packed in to a can with just 98 calories, you'll never have to choose between being swim suit ready and full-flavored beer.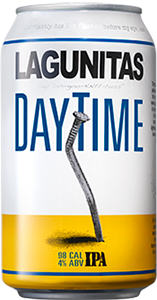 Nine Band June Bug Summer Wheat
On hot summer nights, we know to expect 2 things on our porches– craft beer and June bugs. Nine Band has canned the essence of summer in this light and crisp summer wheat ale and it's a must have in our summer cooler.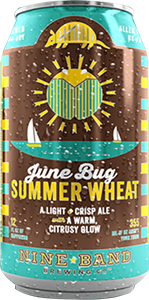 Oasis Luchamosa Radler
If you look up this this Radler in the dictionary, you'll probably see "canned sunshine" as a synonym. Blending its Luchesa Lager Kellerbier and fresh blood orange, Oasis has created a supremely juicy, effervescent brew that does not disappoint on sunny days.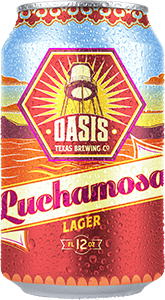 Oskar Blues Guns 'N' RosE Ale
Don't let the clever name distract you, this brew is seriously rocking! Riffing on one of wine's hottest trends, this rosé-style ale is brewed with prickly pear and hibiscus and is perfect for summer hangouts with your wine drinking pals.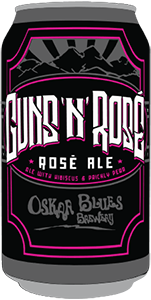 Odell Sippin' Pretty Fruited Sour
The fact that this can coordinates perfectly with large inflatable flamingos and tropical prints should tip you off that it's a summer essential. This bright fruited sour is a perfectly balanced blend of tartness, super fruits, pink sea salt, and charm. Float on, friends.
Sierra Nevada Otra Vez Gose-Style Ale
Salt + lime is one of those iconic summer flavor combinations that we just can't get enough of. This gose builds on that blend and adds in blue agave nectar for a brew that will perk up your palette and keep you feeling refreshed even on the hottest summer days.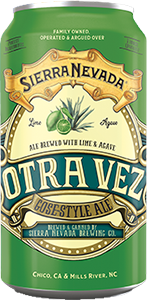 SweetWater Goin' Coastal IPA With Pineapple
When we're fantasizing about clocking out on summer Fridays, this brew is always a part of our summer daydreams. Brimming with hoppy aromas and flavors, it's the of pineapple and tropical fruits in this IPA that make it taste like a three-day weekend in a can.