Welcome to part two of our Women in Beer series! As you may have read in part one, although women may still be minority in the craft beer industry, they are making some serious waves in the craft beer pond. Part one of this series was so popular that we set out to do some more interviews with a new batch of ladies working in craft beer. Read on for the highlights of chats with these rad women of craft beer and their insights into the industry that we love.
Tonya Cornett, R and D Brewmaster, 10 Barrel Brewing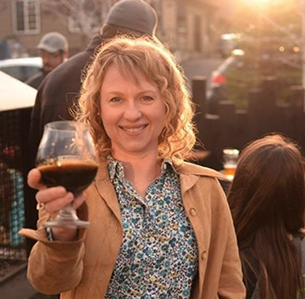 How She Got Started: After helping her husband homebrew a few times, Tonya started brewing by herself. "I have always been attracted to complicated processes. Brewing can be as easy or difficult as you want it to be. I pretty much home brewed for a minute before deciding I would seek a job in a brewery." Tonya's first brewery position was at HC Berger Brewing in Fort Collins, CO in 1996 where she gave tours and filled growlers.
Her Most Popular Craft Beer Creation: In 2013, after tasting the Cucumber Saison from Cigar City at the Great American Beer Festival, Tonya thought the fresh cucumber flavor was amazing. "It was such a weird ingredient to use in beer. I had been brewing Berliner Weisse for some time and had noticed that during the fermentation it had flavors and aromas that were cucumber like." She began developing Cucumber Crush right away, with the idea to emulate refreshing cucumber water. It ended up winning gold the following spring at the World Beer Cup!
Her Favorite Part of the Job: For Tonya, recipe design has always presented the greatest challenge but also the biggest rewards. Normally taking at least 3 brews to get a recipe dialed to where she wants it to be, Tonya said she, "usually has a clear idea of the flavors I want, I just have to figure out how to achieve them."
What Inspires Her: "Lately, I have been looking to food for interesting ideas or flavor combinations."
The Most Creative Beer Project She's Worked On: Every year, Tonya brews a beer with Sean Paxton, aka The Homebrewed Chef. Reflecting on this experience, Tonya said "It's always an adventure because he approaches beer with a culinary background. He comes up with crazy ideas that I figure out how to make happen on a large scale." Some of her favorite highlights from this collaboration include brewing her first sour Desert Rose, Sexi Mexi a Mexican mole beer and creating Paxton Project, a 16.5% beer made to emulate the flavors of Port aged for 3 years in Port barrels. Yum!
Her Advice for Getting into the Industry: Want to become a brewer? Don't think the business is all glamour, all the time. Tonya advises that you make sure you really like the work before you decide to be a brewer and get a job in a brewery. "It's physically hard work and that's not for everyone." Time to start lifting!
Her Favorite Female Craft Beer Influencer: When asked who she admires, Tonya named Lauren Salazar, New Belgium's Specialty Brand Manager and Wood Cellar Blender. "Lauren has been on the forefront of making sour beer. From the beginning, she has been very generous with her knowledge of process as well as her ideas regarding blending. She has long been an inspiration to me and countless other brewers."
The Most Interesting Part of Beer Making Process: Tonya enjoys brewing a beer for the second time, because, "I have taken it from the idea phase to actual beer. At this point I have a good idea of how to change to achieve my goal."
What it Takes to Design a New Brew: For Tonya, the most crucial part of designing a new beer is the idea. "From there, it's procurement of ingredients and making the initial recipe."
On Lady Brewers in the Industry: When we asked about women in the industry, Tonya said, "I think women in the industry add much needed diversity. Women's palates are different than men's. I think we help attract new people to beer by providing a new perspective whether it be marketing or brewing."
First Craft Beer: "It was probably Pete's Wicked Ale. I loved the name."
Favorite Beer Types: When she works on an idea for a beer, Tonya will taste every beer she can get her hands on to help define its direction. As a result, her favorite beer changes with whatever her creative focus happens to be at the time.
Follow 10 Barrel Brewing on Social:
Twitter – @10BarrelBrewing
Instagram – @10barrelbrewing
Facebook – @10BarrelBrewingCompany
Tisha Baucum Smith, Regional Sales Manager, Southern Central US, Stone Brewing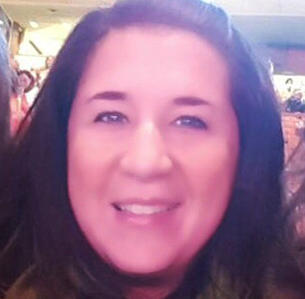 How She Got Started: After college, Tisha was living in San Antonio and managing at a little historical café. As fate would have it, this café was a sort of hub for the local distributors and suppliers. She took an interest in their work and got invited to events and received some mentoring along the way. Her first "job" was a temporary promotional position with The Gambrinus Company, for Moosehead. She's been working full-time for breweries since 2003.
Her Favorite Part of the Job: "My favorite part is the community we get to be part of. There are so many great beer personalities and driving forces shaping the industry. There are creative buyers and fun super-fans, and there is a vital layer of brewers and reps that are the glue. Some of my favorite people are the ones I know from my brewery families and the beer community."
Who Inspires Her: Tisha is lucky to be surrounded by a really great team and leaders at Stone Brewing. "They inspire me to continually look for ways to improve."
The Most Creative Beer Project She's Worked On: Tisha worked on the relaunch of Pacifico in the Austin market. While working with the brand ambassadors, she made the decision to move away from traditional "promotional wear", and had everyday, cool clothes branded with Pacifico. "Everyone seemed more comfortable and the sampling was fantastic!"
Her Advice for Women Getting into the Industry: We asked Tisha about her recommendations for ladies interested in the industry and she advised women to, "go after anything without considering whether or not being female matters. Also, set your sights on working with a brewery or organization that aligns with your style preferences and culture. Representing brands and people you care about makes the job way more rewarding. Be sure to get out there to support events and promotions. You'll meet other reps and personalities while supporting the industry – it's the best way to be part of the community and learn about opportunities."
Her Favorite Female Craft Beer Influencer: Tisha most admires Margaret Reid, Operations Manager at Deschutes. "Not only is she amazing with production and logistics, and keeping business moving seamlessly, she's a perfect liaison between her talented team and the sales division."
Funniest Moment of Her Career: "Details to remain unknown, but a series of events that lead to the breaking of Craft Meyer's toe!"
First Craft Beer: Tisha said "I don't remember! I've had a lot of fun since then. But I remember my first sip of beer was Lone Star."
Favorite Beer Types: All things hoppy or a good balanced porter.
Follow Stone Brewing on Social:
Twitter – @StoneBrewing
Instagram – @stonebrewing
Facebook – @StoneBrewing @StoneBrewingTX
Sarah Haney, Head of Marketing and General Manager, Adelbert's Brewery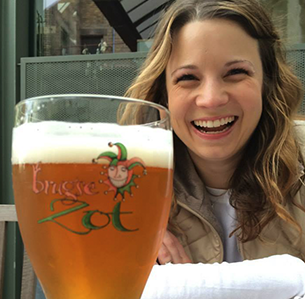 How She Got Started: Ready to leave the corporate world, a friend introduced Sarah to Adelbert's and their head brewer. She began volunteering there, doing whatever was needed. She started as a server for a few shifts a week and has now worked at Adelbert's Brewery for 5 years.
Her Favorite Brewery Backstory: The name aDEL-Bert's (like singer and Bert and Ernie) was inspired by owner Scott Hovey's brother, Del. He lived life to the fullest as a crazy, wild, and fun-loving guy who traveled and lived all over the world. The brewery's core offerings, including Triple B, Dancing Monk, Naked Nunn, and Scratching Hippo, are named after some of Del's adventures.
Her Favorite Part of the Job: Sarah loves that the small Adelbert's team is very dynamic and collaborative. No two days are alike at her job, which can also sometimes be overwhelming.
Who Inspires Her: Sarah finds Adelbert's owner, Scott Hovey inspiring. "His knowledge of the industry and business acumen is amazing, and places a tremendous value on quality—he will not ever compromise the standards of what will be best. But he is very humble."
The Most Creative Beer Project She's Worked On: Sarah worked with the owner Scott to create a Hibiscus Saison. This beer initially started as an IPA but transitioned into a Saison by the 5th batch. Scott offers his employees a monetary incentive for any beer that goes to market, but Sarah requested that instead of taking the money it be donated to Breast Cancer Resource Center, as her mom is a survivor of breast cancer. Within the two years since release, over $10K has been donated. Nicely done!
Her Advice for Women Getting into the Industry: Sarah says her advice is universal for anyone trying to get into the beer business— "Be proactive, ask questions, volunteer for anything that will help you learn the business, take on more responsibility and be sure to follow-through. Hard work and dedication are essential."
Funniest Moment/Story of Her Career: Sarah loves the goofy and unexpected moments that happen around the brewery—like one of the brewers, Mark, took off his shirt and randomly started riding a barrel like a bronco. New beer name coming soon?
First Craft Beer: New Belgium Fat Tire in college. Then Shiner Bock and 512 Wit.
Favorite Beer Types: Go-to is any Saison, as there is a wide range of variety and that it's a style with a lot of personality, but she has an appreciation for ALL beer styles.
Follow Adelbert's Brewery on Social:
Twitter – @adelbertsbeer
Instagram – @adelbertsbeer
Facebook – @adelbertsbeer