The crisp fall air. The roar of the crowds. The mega TV screens. The epic snack spreads. Yup, it's tailgating season again! You've probably already got your lucky gear ready and your game day ritual is set, but what about your refreshment plan? Here at Hoppiness Delivered HQ, we are strong believers in the mantra, "a tailgate is only as strong as its beer lineup." When prepping your game day plan, remember that tailgating is a marathon, not a sprint, and what you eat and drink along the way may make or break your ability to make it to the finale. At every tailgate we throw or go to, we make sure these three essentials are covered:
A variety of snacks that can keep the gang satisfied: Check out our tips below and impress everyone with your mad pairing skills.
Plenty of water: Inside or outside–no matter where you 'gate, being a super fan is thirsty work. Stay hydrated, friends. You'll thank us later/tomorrow.
Enough beer: Cover your tailgate from pre to the post-game celebration. Don't miss a second of that game action and definitely don't risk making a beer run. Pro tip: Avoid ending up in the mid-game nap zone by stocking up on plenty of sessionable beers with a lower ABV.
While everyone that attends your tailgate will have different food and beer preferences, we've perfected a list of some of our favorite go-to crowd pleasing brews that will reliably deliver the hoppiness that your tailgating squad craves and come in a handy can. Check 'em out and let us know what you think!
Real Ale Fireman's 4
A zesty blend of hops and some seriously smooth malts make this thirst-quenching blonde a game day no-brainer. We love this beer because it's the perfect defense against a hot day and pairs well with our spicy tailgating favorites. Wings anyone?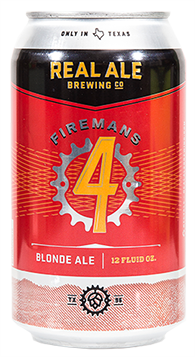 Deep Ellum Blonde
Light, refreshing, and delightfully hoppy, this super sippable golden ale is a must on game day. We recommend trying these mighty cans of easy-drinking goodness with those cheesy, spicy, nachos you've been craving since football season ended. You can thank us later.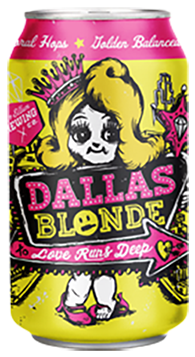 Independence Power & Light 
Our tailgating crew can't get enough of this Pale Ale. Light enough to be sessionable but packed with a tasty blend of malts and hops, this beer is a killer combo alongside burgers and TexMex.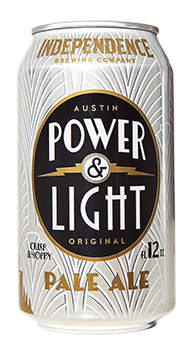 Founders All Day IPA
For those tailgates that start early and finish late, this is the IPA for you! Big on flavor and hoppy aromas but easy on the ABV, you'll reach for this one again and again throughout the day and the season. We can't get enough of this beer paired with spicy tailgate classics like chips and salsa and tacos.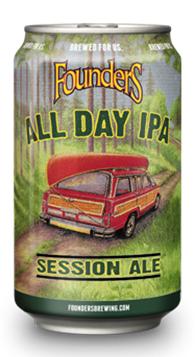 SweetWater 420
Herbal, floral, and just the right amount of sweet, this tasty beer delivers two types of hops plus a bonus round of dry hopping that will keep your hop-loving friends happy well into overtime. When we know that chili or saucy, spicy BBQ is gonna be on the menu, this brew is our go-to pick. It's robust enough to handle big flavors while still being crisp to enough to cool off some of that heat. YUM.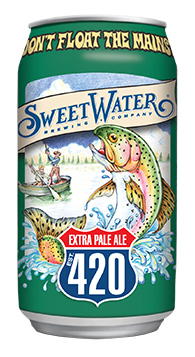 Happy tailgating!