If there's one thing we know about Texas, it's that this state seriously loves its beer. And the best part? It's got the breweries to prove it. We often thank our lucky stars for the wide variety of good, incredibly fresh beer around us. Luckily for you, we've decided to map out some of our favorite spots around the state to enjoy a tasty brew and hang with an awesome crew. Go on a tour, enjoy a flight, and meet the folks behind your (new) favorite beers. Don't worry, we're breaking this up by region so you can spend enough quality time at each brewery. So, clear your weekend, pack a bag and call that friend who owes you a turn as designated driver because it's time to hit the road. Here we come, North Texas!
Deep Ellum Brewing Co.
First up on our North Texas tour is none other than Deep Ellum Brewing Co. Home to a wide range of tasty beers with big personalities and a killer food menu filled with comfort food favorites, stopping here is a no-brainer if you are a lover of delicious things.
Address: 2823 St Louis St, Dallas, Texas 75226
Opened: 2011
Must Try Beers: Dallas Blonde & Deep Ellum IPA
Fun Fact: Deep Ellum Brewing Co. hosts three major events every year and each is a good time guaranteed. Mark your calendars for Brew-BQ, held the Sunday before Memorial Day; Labor of Love Homebrew Competition & Festival, held the Sunday before Labor Day; and the DEBC Anniversary Party, held November 11th.
Tours: Deep Ellum offers brewery tours every Saturday on the back brew deck at 1pm and 2pm. The cost is $15 and includes 3 beers of your choice and a DEBC pint glass. Pick up your tickets at the door!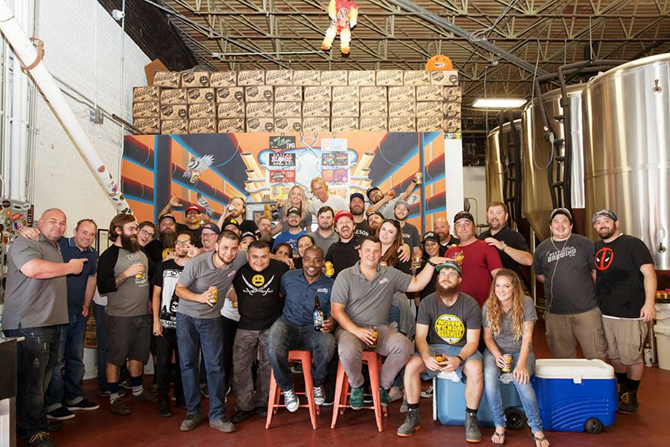 Community Beer Company
Specializing in crafting beers that bring people together to celebrate life, Community Beer Company is a great stop no matter your go-to brew style. With everything from classic ales and lagers to some super tasty flavor additions (snickerdoodle, anyone?), Community Beer Company offers something for everyone in your road trip posse.
Address: 1530 Inspiration Drive #200, Dallas, Texas 75207
Opened: 2013
Must Try Beers: Mosaic IPA and Texas Lager
Fun Fact: Community Beer Company does more than just make great beer. The brewery founded a 501c3 charity called the "Community Greater Good" which a mobile force of beer loving do-gooders that come together to support those in need.
Tours: Swing by the taproom for a taste Wednesday through Saturday or check out the brewery on a Saturday tour from 2-5 pm.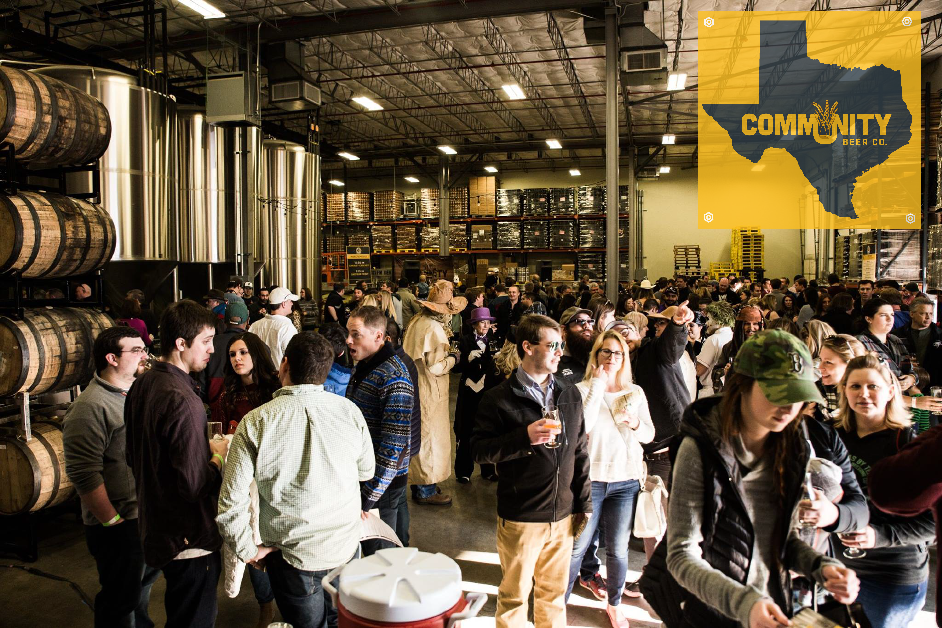 Franconia Brewing Co.
Making ridiculously tasty beer is a family tradition for the head of Franconia Brewing Co. and we're positive that his great, great grandfather would be incredibly proud of these fine German-style brews. Made to the strict standard of German Puritan brewing laws, these beers are clean, pure, and will make for a remarkably refreshing break on your road trip.
Address: 495 McKinney Parkway, McKinney, Texas 75071
Opened: 2018
Must Try Beers: Lager & Kolsch
Fun Fact: There is no trash dumpster at Franconia Brewing Co. Yeah, you heard us. As a part of their ongoing commitment to the environment they don't produce any waste that will wind up in a landfill. How cool is that?
Tours: Mark your calendars and set your watch because Franconia only offers one tour each Saturday at 11 am!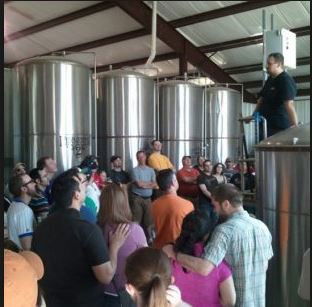 Martin House Brewing Company
Love a taste of adventure? Martin House Brewing Company combines great ingredients and awesome people to produce some seriously radical brews that will leave you seeking out their beer again and again. Pro-tip: Check out their epic list of seasonals and time your trek there accordingly!
Address: 220 South Sylvania Avenue, Suite 209, Fort Worth, Texas 76111
Opened: 2013
Must Try Beers: The Salty Lady and Friday IPA
Fun Facts: One of the Martin House founders was an environmental engineer by day and started home brewing in the garage as a hobby with a birthday present kit from his wife (also a co-founder). Martin House also invented the 2-Pack Box, which holds two cans of barrel aged beer, an idea that you may start seeing more frequently!
Tours: The Martin House Tap Room is open Monday – Sunday (read: EVERY DAY). You may also be interested in knowing that they have one new beer every week that is a taproom only brew.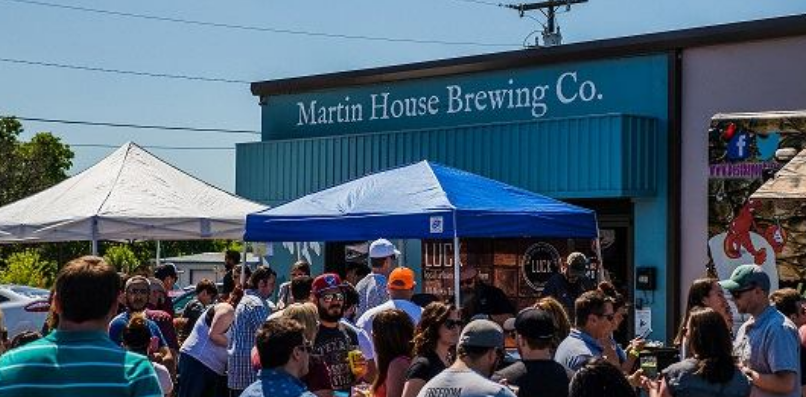 Nine Band Brewing Co.
If the Armadillo logo didn't tip you off, Nine Band Brewing Co. is Texas born and raised. Created by an award-winning brewmaster from the finest ingredients, these Texas-inspired beers with names like Cactus Cat Kölsch, Hoop Snake Hefeweizen, and 28th State Stout are nothing short of legendary.
Address: 9 Prestige Circle Allen, Texas 75002
Opened: 2015
Must Try Beers: The Badge Honey Blonde & Hellwind IPA
Fun Facts: Nine Band Brewing Co. is proudly owned by a Military Veteran and former first responder. Active in the community and local charities, Nine Band Brewing Co. supports both Veterans and first responders.
Tours: What are you doing on Saturday at 2pm? Touring Nine Band Brewing Co., that's what.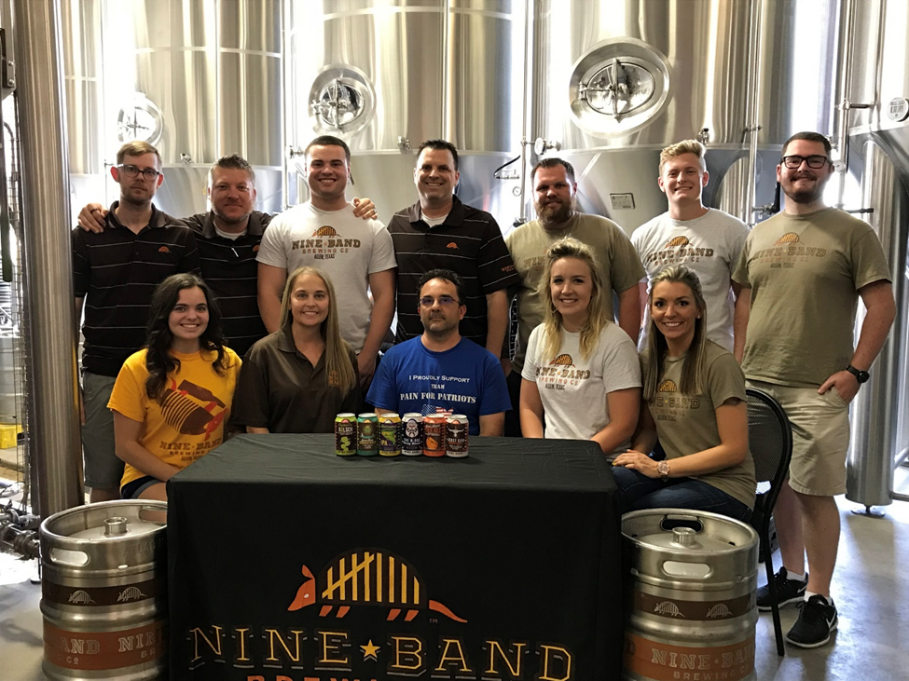 Bishop Cider Co.
Wait a second, this one isn't a brewery! JK, we're just making sure you're still paying attention. All jokes aside, Bishop Cider Co. is a stop you won't want to miss on your tour of the finest craft adult beverages in North Texas. Stop by one of their lively locations below for a taste and you may start wondering how they make all these fruits taste so crisp and tasty. We're thinking it's magic.
Address: 509 N Bishop Ave. Ste C, Dallas, TX 75208
Cidercade Address: 2777 Irving Boulevard, Dallas, TX 75207
Opened: 2014
Must Try Ciders: Crackberry Cider & Blood Orange Cider
Fun Fact: The fun doesn't stop at their tasting room. Bishop also operates a "Cidercade" in Dallas' Design District which is home to over 150 arcade games and offers 24 ciders on draft.
Tours: Stop by their smaller tasting room Tuesday – Sunday for a curated selection of their fine ciders or head to the Ciderarcade any day of the week. Or several days of the week. Just saying.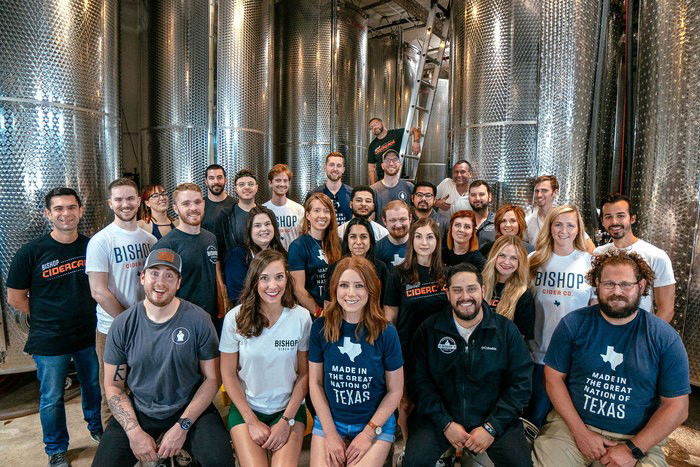 TUPPS Brewery
Encouraging visitors to put their feet on the tables, write their names on the walls, and bring old bottles to add to their bottle tree farm, the TUPPS crew is our kind of laid back brew folk. Blending art and science, TUPPS Brewery always has something new and delicious up their sleeves that you're going to want to get a taste of!
Address: 721 Anderson Street, McKinney, Texas 75069
Opened: 2015
Must Try Beers: TUPPS IPA & American Wheat Ale
Fun Fact: Located in a historic Cotton Mill, TUPPS Brewery is family owned and operated. The real question is, how do we get them to adopt us?
Tours: Saturday is the day to be here. The tour starts at 12:30 pm, live music runs from 1 – 4 pm, and there's a food truck!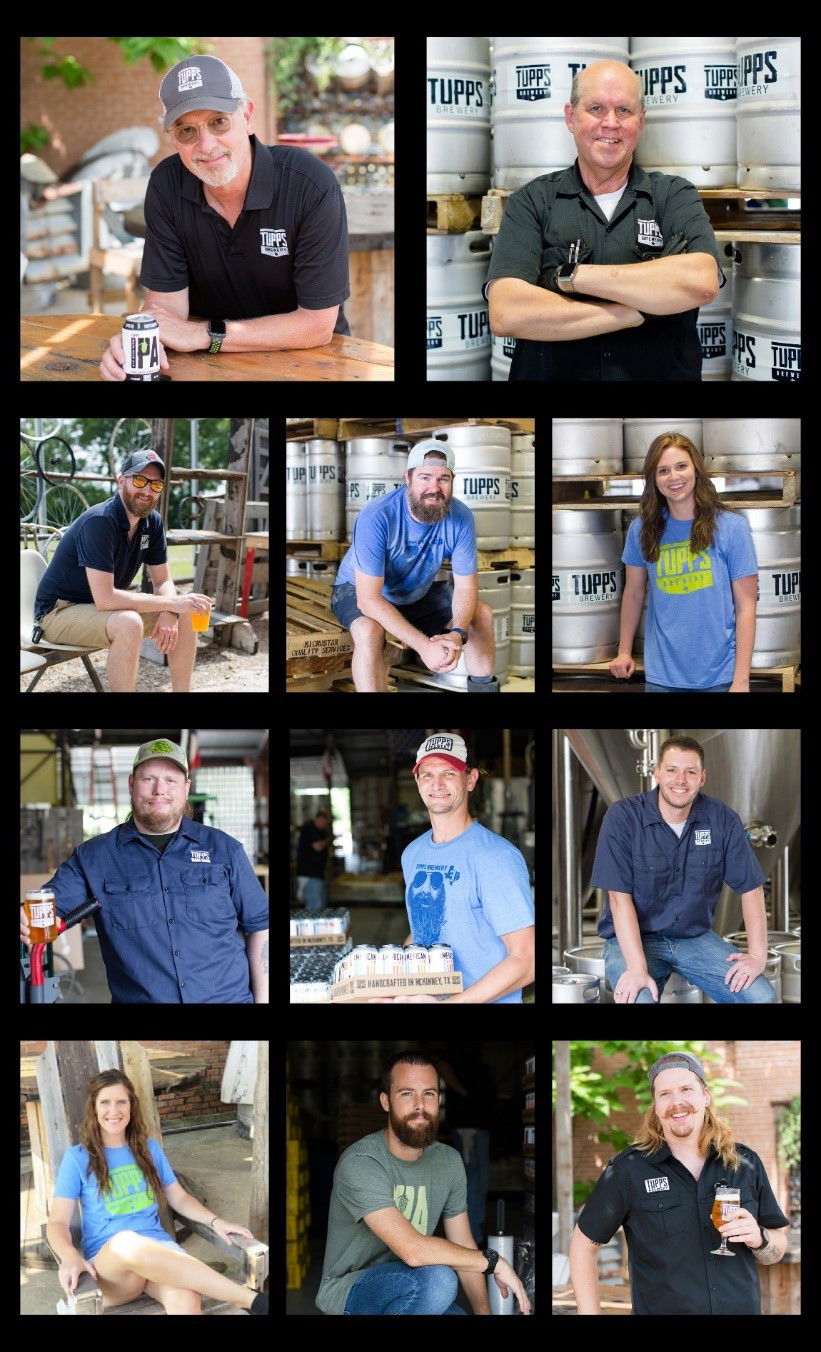 Safe travels, hops fans!