It's often said that variety is the spice of life. While we definitely have our go-to brews that we sip again and again, when it comes to craft beer, you know that we're big fans of sampling the many incredible options out there. Unsurprisingly, we are huge fans of beer variety packs. Magical mixed boxes of craft favorites, these special collections are equal parts crowd and palette pleaser. We love these assortments because each one is a ready to go flight of beers that is a curated sampling of a particular brewery's most popular brews. What could be better than that? We know that not all variety boxes are created equal but luckily for you, we've assembled a list of some of our favorites. So, read on, check 'em out, and go get your variety pack sip on!
1. Community Collection Variety 12 Pack
We're still not sure what we did to deserve four of our favorite brews from Community in one box, but we are thrilled that the Community Collection pack exists. This glorious collection includes a great mix of the hoppy, the sour, and the classic with three each of Citra Slice, Mosaic IPA, Silly Gose and Texas Lager.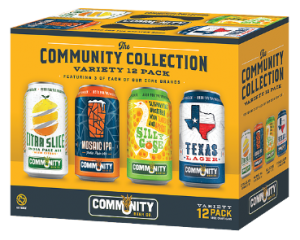 2. Deep Ellum Brewing Mix Tape
When it comes to beer assortments, this compilation by Deep Ellum is truly our jam. Encased in this awesome retro looking box is a rocking lineup of your Deep Ellum favorites – the crisp Dallas Blonde, the flavor-packed Deep Ellum IPA, the refreshing Mexican style Neato Bandito lager and super-sippable Easy Peasy IPA. Who's ready to give this tape a play?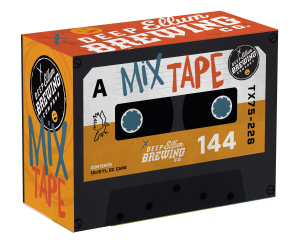 3. Sierra Nevada Party Pack
If the name isn't a clue, this mix is a party in a box waiting to happen. Filled with four of Sierra Nevada's tastiest brews, this pack is a great one for social gatherings with a wide range of flavor preferences. In this mixed box, you'll find favorites like their classic Pale Ale, the delightfully hoppy Sidecar IPA, the easy-drinking Sierraveza lager, and their ultra-refreshing Kolsch.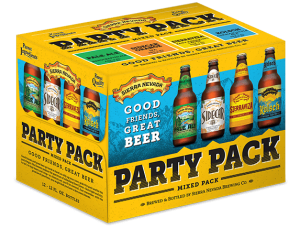 4. Oskar Blues Brewery Canundrum Mixed 15ER
As if introducing the can to craft brew wasn't enough, Oskar Blues has gone above and beyond again with this fifteen-pack filled with five of their favorite brews. This delightful flight is filled with a range of their varied ales and their classic pilsner. Included in this mix, you'll find the craft legend Dale's Pale Ale, the super sessionable Pinner Throwback IPA, the tasty dry-hopped G'Knight Imperial Red IPA, the aptly named Can O' Bliss tropical IPA and last, but certainly not least, the gently hoppy Mama's Little Yella Pils.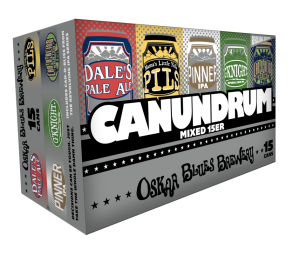 5. Odell Brewing Variety Pack 12 Can Montage
Odell's 12 Can Montage is a sampler box that changes with the seasons. We're seeking out this pack this summer because it's got a solid lineup of some of our Odell favorites. We can't wait to sample the gorgeous 90 Shilling amber ale, the traditionally-inspired IPA, the summer seasonal St. Lupulin extra pale ale and the easy drinking Session IPA. Go grab your own summer seasonal collection from Odell – you'll see why it made this list!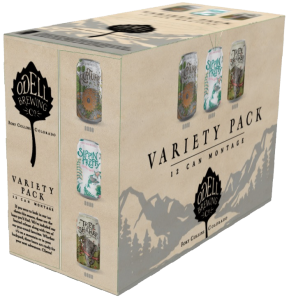 6. Dogfish Head Off-Centered Activity Box
This Activity Box holds a special place in our hearts both for its cheeky name and for the killer mix of brews contained within its walls. You don't want to miss this collection because it's filled with treasures like the sessionable yet seriously hoppy Slightly Mighty, the super refreshing SeaQuench Ale, the fruit and prickly pear infused SuperEIGHT Gose, and the flavor-bursting Namaste White. As if that wasn't enough, thanks to the special design of this pack, the box is strong enough to fill with ice and serve as a cooler for up to six hours. Did we mention there's also a free koozie in there? Yeah, we know. 'Nuff said.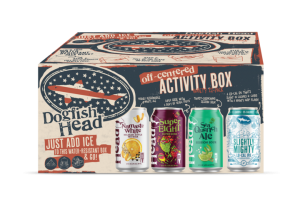 Now that we've shared ours, what are your favorite beer variety packs?